Sometimes winter can get us a bit low, we are still waiting for all the yummy spring greens to pop up and those of us without greenhouses are waiting for planting the veggies too.
But there are still plenty of things you can grow on the windowsill and get started eating right away! Microgreens is one great way of doing this. Microgreens are just edible plants that we grow and eat before they get too big. Usually less than an inch high. This means you have to sow alot of seeds to get a decent meal out of them, but they are packed full of nutrients because the plant hasn't spent them all yet.
You can grow microgreen sin almost anything, a bit of soil in a tray, wet tissue paper or a special hydroponic microgreen tray. They have a very quick turnaround time, usually only a few weeks and you see results almost right away so it's also a fantastic way of getting the kids involved in the growing process and keeping them engaged with it.
They are also usually packed full of flavour too so be prepared for some extra flavourful tasty and nutritous greens to kick start your year.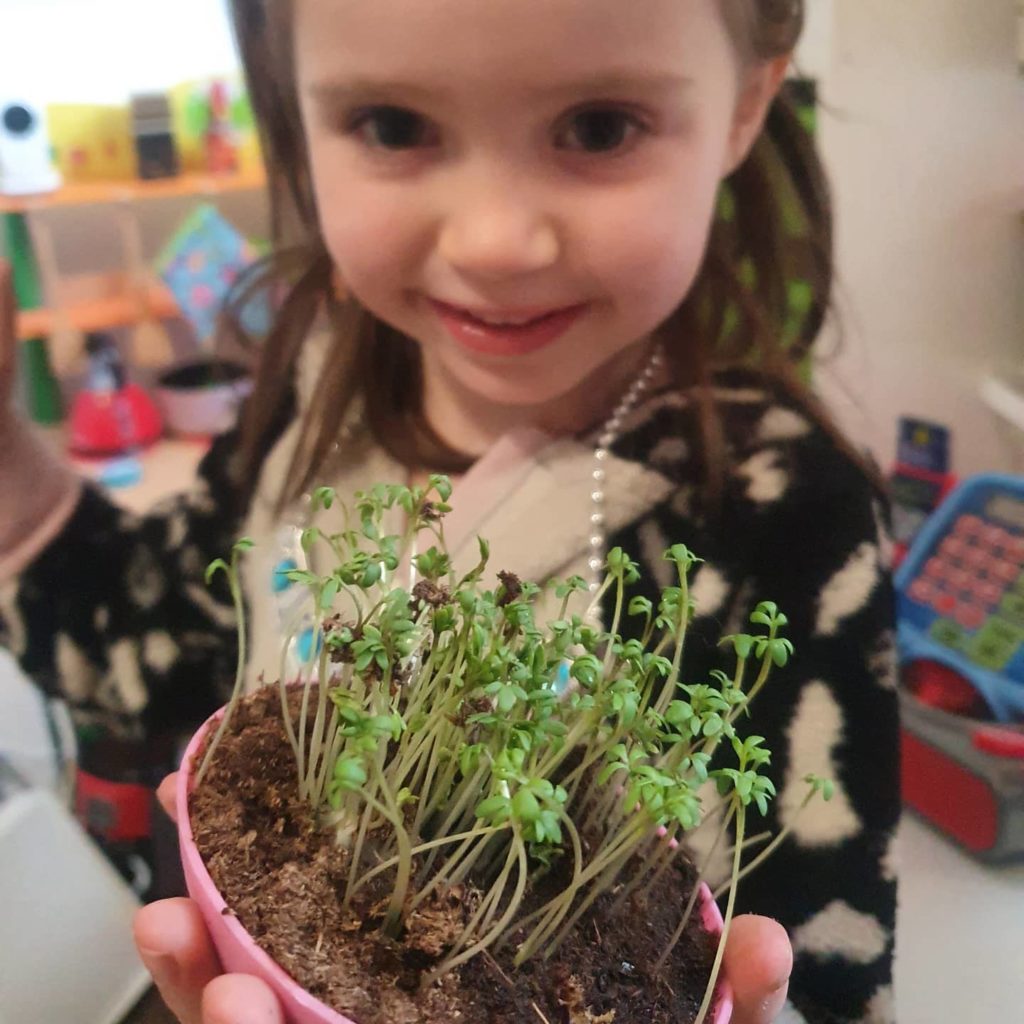 The key to low cost successful microgreens is the seeds you buy. You do NOT have to buy thso especial packs of microgreen seeds you see in garden centres. This will end up costing you £2 for a single tray of microgreens and it's not going to win anyone over.
Bulk Purchasing
Some microgreens like Cress can be bought in bulk online for much cheaper. You can get 1kg bag for £10 and that will keep you in microgreens year round.
Using Food Seeds
Some kitchen spices are seeds like mustard, coriander, fennel, or you may wish to use sunflower seeds or chia seeds. These can all be used to create microgreens and they are even cheaper than microgreen seeds like cress. Buy them in bulk to save even more money. Brown mustard seeds for example you can get a 1kg bag for as little as £5. All you need to do is check that they are non-irradiated. Most organic brands will use non iradiated seeds.
Saving Seeds
You can also save seeds from your own garden or allotment. If you have a fennel plant in your garden, you'll find even one single fennel gherb can produce plenty of fennel seeds each year and these can be used to produce tasty microgreens at no additional cost. This is by far the cheapest option!
Using old Seeds
Some people don't like using seeds that are too old and buy new packets every year. While this isnt necessary for all seeds, it does mean that you or your friend may have always got older seeds laying around 'just in case' that never get used up. Broccoli, cabbage, shard, beetroot, chive, basil, kale are all seeds that dont mind being left a few years and do great as microgreens. Have a clear out of your seed box and gather your 'odds and ends' together and you'll be suprised what you come up with.
Buy a Ready Made Kit
You could also buy one of our ready made kits to get you started. This is a good choice if you aren't confident with what you are doing yet or you are after something designed specially for the kids to peak thier interest. Once you have used the seeds up in the kit you can use one of the above options to keep the fun going! We've kept the cost of our microgreen kit low and affordable and purchases of the kit help fund our community projects in Stirchley so you'll be helping out our local community too.