Gain some of the amazing benefits of Membership with Sustainable Life by signing up to our subscription below. You'll be supporting our fantastic community projects in Stirchley, Birmingham with your subscription and you'll get a few perks of your own too including:
FREE access to our foraging walks (discount applied on checkout) every month you are subscribed to us (Typical Value £5)
Annual Reports (published online) on our community projects that year.
10% discount on all our other courses (discount applied on checkout)
SILVER ONLY: Monthly package all about 1 seasonal plant of the month including recipe, fun facts, identifying features, seeds and a free dried sample for your pantry/apothecary! (Typical value £15) (Each package will be mailed out between 5th to 10th of each month).
SILVER ONLY: Access to all monthly info cards in digital format in our Forage by Month section.
You can cancel your subscription at any time using our subscription management tool below. Subscriptions use paypal. Cancel and restart your subscription at any time.
Bonus gifts will be added occaisionally!
Order before the 6th of the month to get that months box.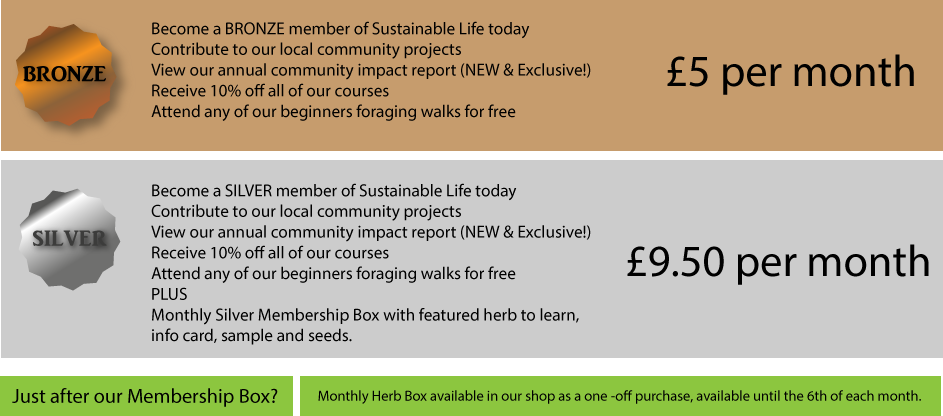 [pms-register]
Already have an account? Log in below:
[pms-login]
Manage your subscriptions here:
[pms-account]