Description
If you are looking to expand your knowledge of HOW to identify plants safely and what sort of things you need to look for then this new course is for you.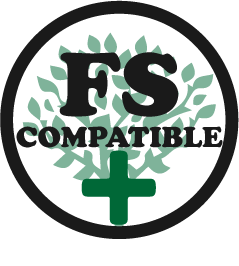 This Course is Forest School Compatible PLUS.
This course will teach you in depth about how to identify plants for yourself so that you can continue learning more about your forest schools site and woodland management.
We will set you the task of finding five local wild plants in the area, armed with an identification guide for each. We will then regroup and go over our finds back at the belltent, discussing each identification feature, lookalikes and plant families.
To solidify your learning we will then work as a group on a set of worksheets for each plant. These will be checked before you go so you can take them home with you for future use. We will have an experienced course leader managing the course and assisting throughout the course as well as avariety of books for ID sheets for you to use and investigate for yourself.
We will go over what sort of questions you need to ask, key parts of a plant to look at, scientific names (and handy tips for remembering them), recognising plant families and more.
This course is for foraging improvers – looking to expand thier skills and start gathering for themselves with a little push! This is the next stage after a few of our introductory beginners foraging walks.
Spaces on this course are limited and must be booked online – so that we can ensure we have enough materials available and provide the 1-2-1 learning necessary.
Location
Initial meet up: Ten Acres
The field outside Riverbrook Medical Practice
Cartland Road
Stirchley.
Time
10AM – 2PM